Internet connection settings on the mobile phone
- Open Connection settings (from Menu>Tools>Settings). Select Access points. On the Access points, select one that applies to your network. If your cellular operator network is not listed, select Select Operator.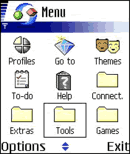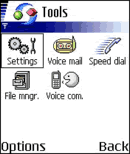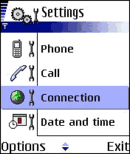 - On the connection details, enter the necessary information, i.e. connection name, data bearer, access point name, user name, password, authentication, and homepage.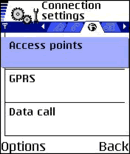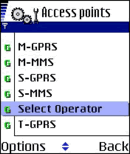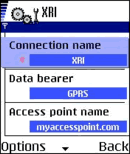 - Back to Connection settings, select GPRS. On GPRS setting, select whether your GPRS is always available whenever there is a GPRS network service (i.e. always-on connection) or only connect when needed. Also type in your access point name. Access point name here refers to the address of the GPRS gateway, i.e. hardware and software that connects the cellular data network to the Internet.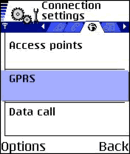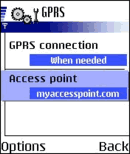 - To check whether your GPRS settings have been working, test the Internet connection using a browser in the mobile phone by surfing several WAP or Web sites. If it works, your mobile phone is Internet-ready.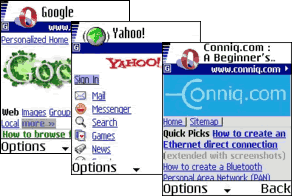 - Get these details from your cellular data network operator (mobile Internet service provider): user name, password, and a phone number to dial your ISP. Very often user name and password can be left empty and the phone number to dial is set to *99#.
Infrared (IrDA) modem activation on the mobile phone
- Follow the instructions on your mobile phone to activate its infrared modem. On our model phone, from Menu, select Connect. On Connectivity, select Modem. On Modem, select Connect Via Infrared.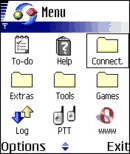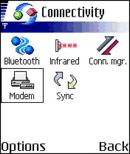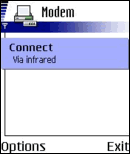 - Point your mobile phone's IrDA window (beamer) at the IrDA window of your computer's IrDA dongle. The screen below indicates that an infrared link has been established between the mobile phone and the PC. On Windows, you will see an active Wireless Link icon on the system tray.