Internet Tethering over Bluetooth Setup on the Third Computer
6. Right click Bluetooth taskbar icon, then select Join a Personal Area Network or right click Bluetooth Network Connection in Network Connections folder, then select View Bluetooth Network Devices. On Bluetooth Personal Area Network Devices window, select iPhone, then click Connect to start connecting this computer to the iPhone 3G as a PAN NAP (Personal Area Network - Network Access Point).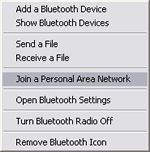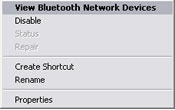 Picture. Finding Bluetooth PAN devices from taskbar icon and Network Connections.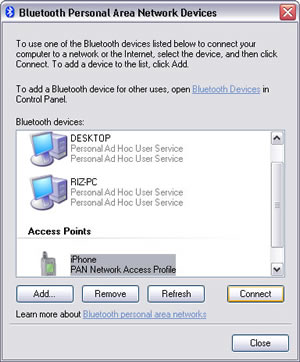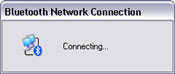 Picture. This computer is connecting to the iPhone 3G.