Setup on the second computer (3)
7. In "Give this computer a description and name", type any words that describe your computer. In computer name, enter a different name than the first computer. Then click Next.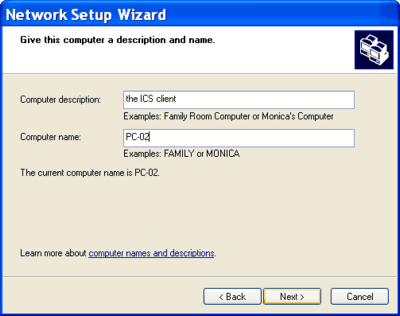 8. In "Name your network", enter the same workgroup name as on the first computer. Click Next.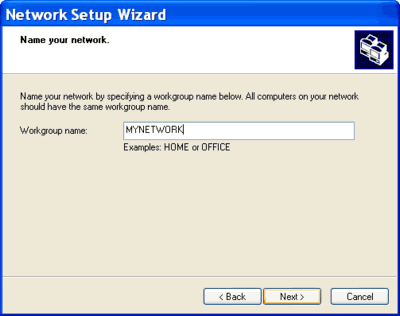 9. In "Ready to apply network settings...", verify the network settings on the wizard which details the ICS host, computer name and description, workgroup name, and file and printer sharing setting. If you want to change the settings click Back, otherwise click Next.