Internet Tethering over Bluetooth Setup on the Second Computer
8. This computer has been connected as a PAN client (user) to the iPhone 3G as PAN server or NAP (Network Access Point). On the iPhone 3G Bluetooth screen, this computer (named RIZ-PC on this example) has Connected as its status under Devices. You can start browsing Internet on this computer at this stage. Even better, you can still surf using Safari or other mini browser on the iPhone 3G or make/receive phone calls or SMS at the same time.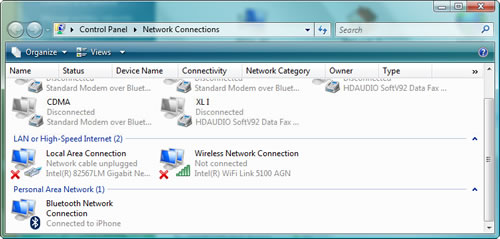 Picture. This computer as a PAN user connected to the iPhone 3G as a PAN server.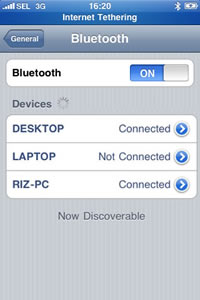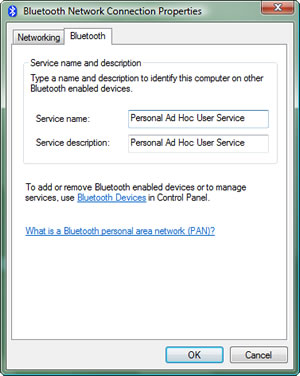 Picture. This notebook is now connected as PANU to the iPhone 3G as PAN-NAP.