Internet Tethering over USB Setup on Windows Vista Computer
2. It takes only a few seconds for Windows Vista to connect your computer to Internet once the Dock Connector to USB Cable is plugged. You can monitor the connection process from Network and Sharing Center.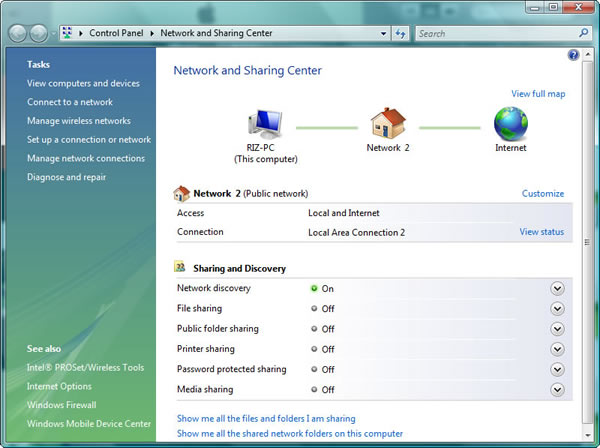 Picture. This computer is connected to Internet via Internet gateway at 3G Operator.