Internet Tethering over USB Setup on Windows Vista Computer
4. At Network Connections folder, you'll see Apple Mobile Device Ethernet as a Local Area Connection under LAN or High-Speed Internet. By right clicking the Local Area Connection or the connected computer icon here, you can see -among others- the connection status and properties.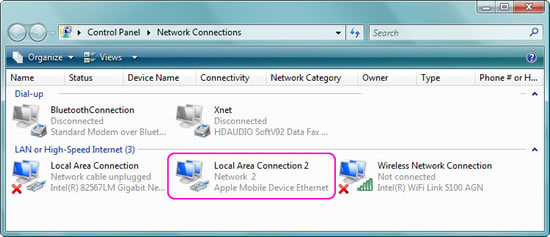 Picture. Apple Mobile Device Ethernet adapter is connected.