Part Two : Direct Ethernet connection setup from Network Connections folder
Defining computer and workgroup name and verifying the Ethernet adapter
1. Define computer and workgroup name for each computer via the Computer Name tab of the System Properties window. To open the System Properties, right-click My Computer icon and select Properties. The computer name must be unique while the workgroup name must be the same. The default workgroup names are MSHOME in Windows XP Home Edition and WORKGROUP in Windows XP Professional Edition. You can leave it or change it, provided both computers have the same workgroup name. If you make a change, you'll have to restart your computer.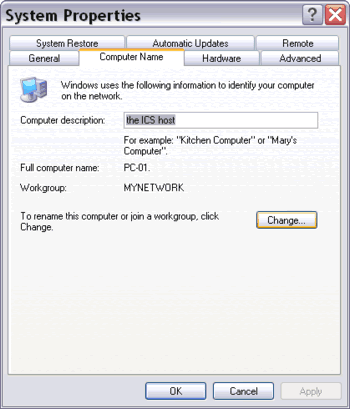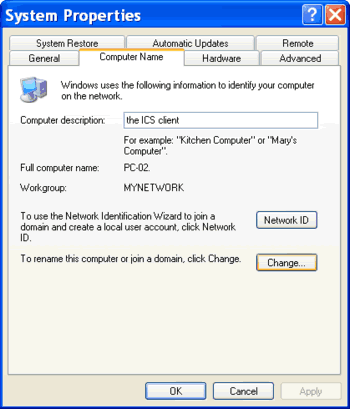 Figure: Different computer names within the same workgroup on System Properties.
2. From the Device Manager, verify that the Ethernet adapter has been installed and enabled on each computer.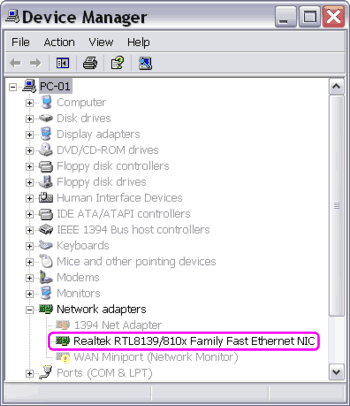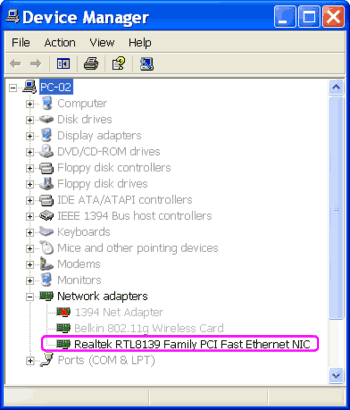 Figure: The (Fast) Ethernet card or NIC is listed on the Device Manager.