Internet Tethering over Bluetooth Setup on the Third Computer
3. Determine the passkey (a.k.a. pairing code or PIN) to initiate pairing from this computer. Let Windows XP choose a passkey for you or enter your own passkey.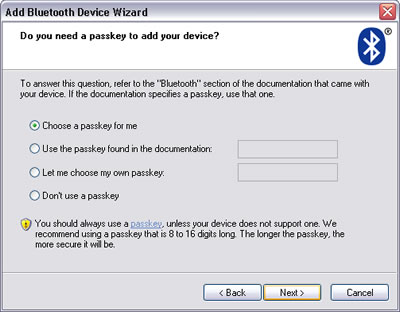 Picture. Let the Add Bluetooth Device Wizard choose a passkey for you.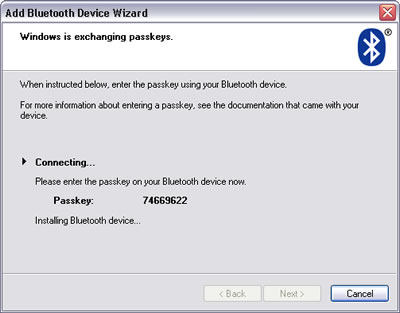 Picture. Add Bluetooth Device Wizard creates a passkey to be entered on the iPhone 3G.