Overriding Windows XP SP2 built-in Microsoft stack
Windows XP with its Service Pack 2 (SP2) or the latest SP3 update has built-in Microsoft Bluetooth stack. But the Microsoft stack doesn't support headset profile. To have your Bluetooth headset installed and working, you don't need to uninstall SP2 and downgrade to SP1. You can install a third party software on Windows XP SP2, the first choice is the one that comes with your Bluetooth adapter. The third party software usually has support for more profiles, including the headset profile.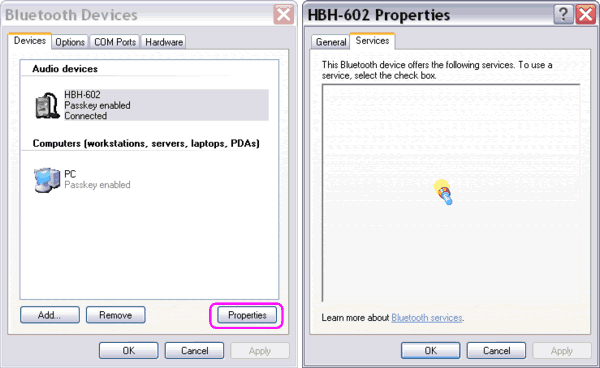 Figure. Windows XP SP2 built-in stack can't find services in a Bluetooth headset.
If installing a third party software doesn't automatically override the built-in stack, do it manually via the Device Manager. Right-click the Generic Bluetooth Radio and select Update Driver to open the Hardware Update Wizard. Select Install from a list or specific location (Advanced). Follow the rest of instructions and choose the specific driver from your adapter vendor.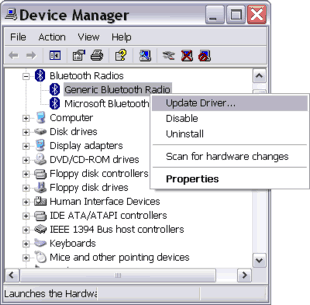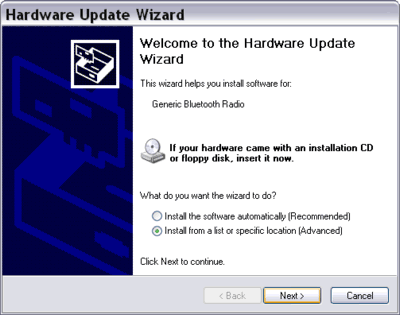 Figure. Overriding Windows XP SP2 built-in stack via the Device Manager.