Verifying Bluetooth headset installation
- Open the Device Manager. On Control Panel, select System. On System Properties window, select Hardware tab and click Device Manager. You must see the Bluetooth audio driver under Sound, video and game controllers.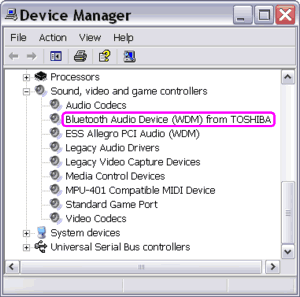 Figure: Bluetooth Audio Device driver is now listed on the Device Manager.
- On Control Panel, select Sounds and Audio Devices. You must see your Bluetooth headset already takes over the function of microphone and speakers of your PC. You can adjust the volume from the Volume tab. And if you check "Place volume in the taskbar", simply click the volume taskbar icon the next time you need to adjust the headset volume.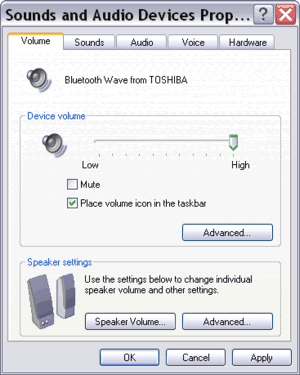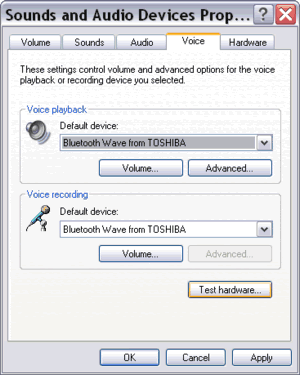 Figure: Bluetooth Wave from TOSHIBA replaces the PC's default audio input-output device.